Nordic Walking Courses, Classes & Training in Suffolk
The Suffolk School of Nordic Walking
THE CODDENHAM CENTRE
CLICK HERE TO CONTACT US OR MAKE AN ENQUIRY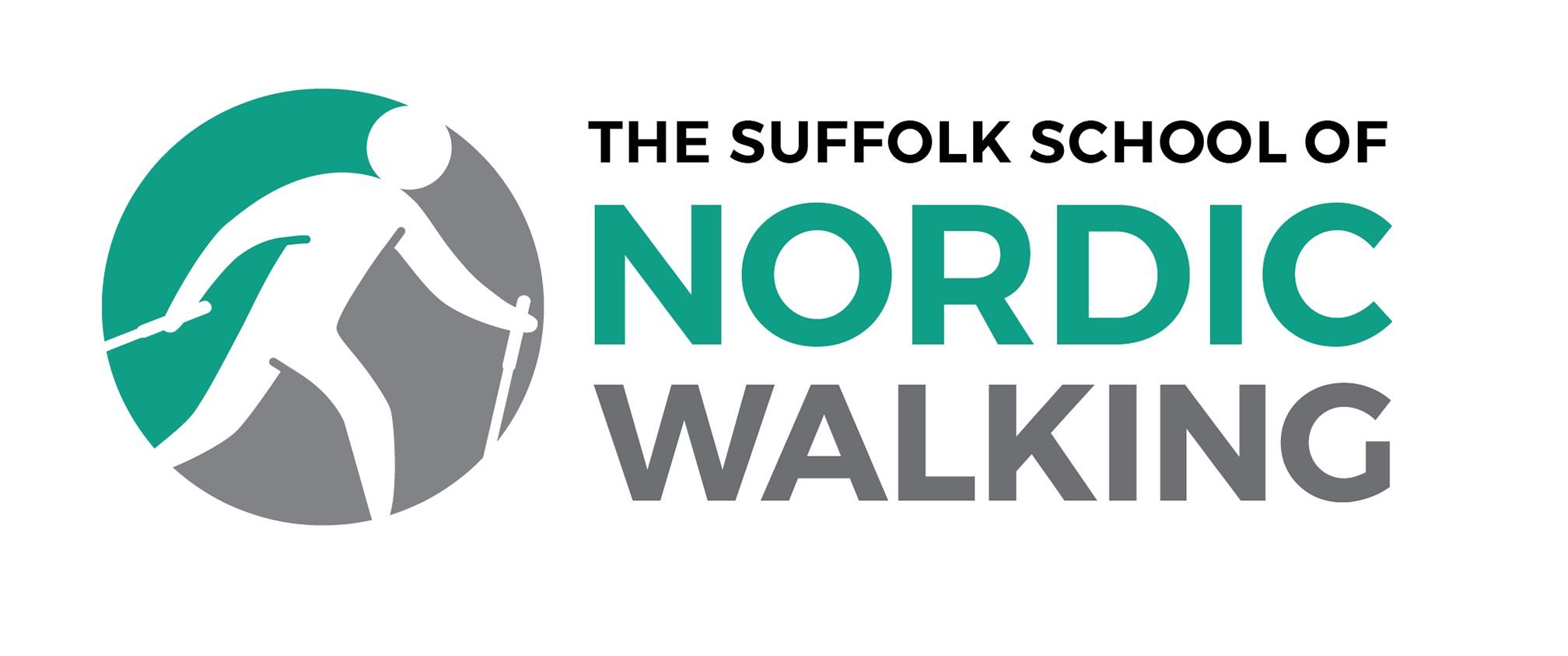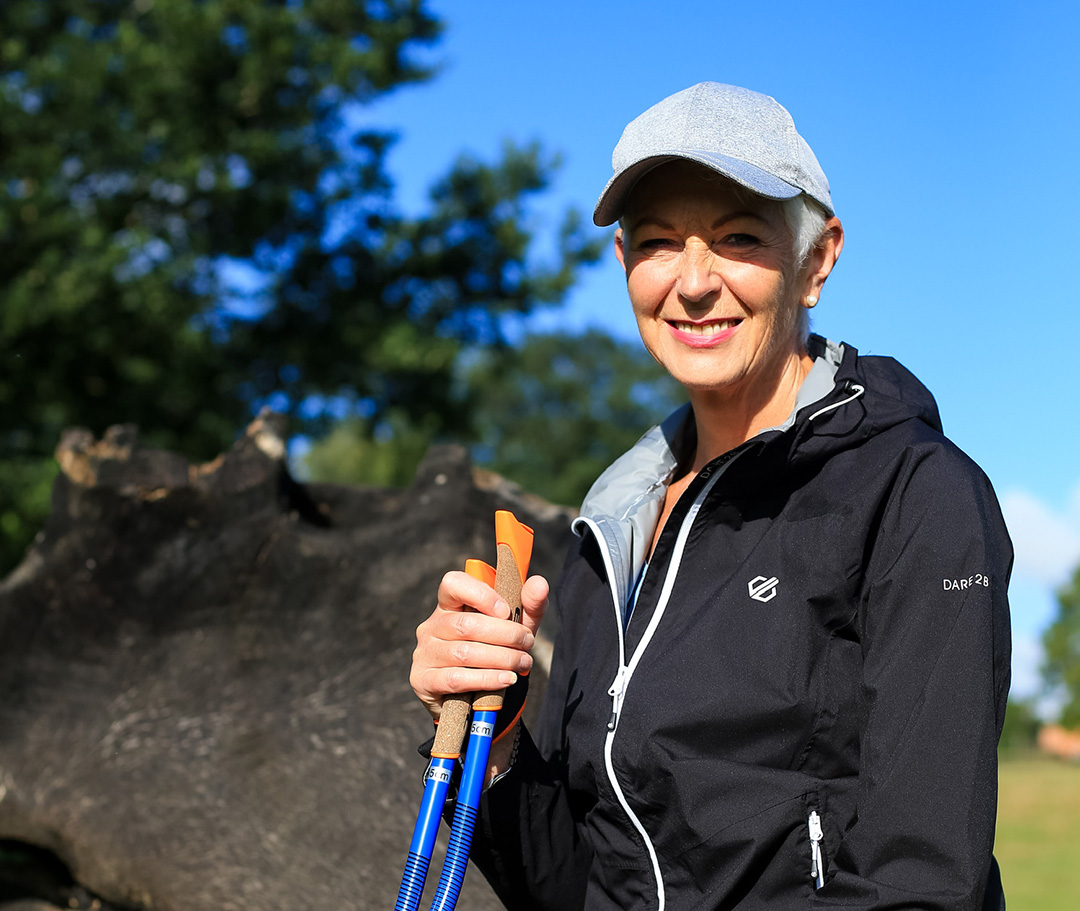 If you can walk, you can Nordic Walk!
Welcome to The Suffolk School of Nordic Walking @The Coddenham Centre
Nordic Walking is a whole body, aerobic exercise suitable for all, at any level, irrespective of age or physical fitness, using and toning 90% of the skeletal muscles. It's low impact and helps improve posture, heart health, weight  and mobility.
Enhanced blood circulation, metabolism and calorie burn (up to 40% more than ordinary walking) are brilliant for aiding weight loss and safely combat obesity.
Nordic Walking in the UK
Exercising in the fresh air of our wonderful UK countryside in here in Suffolk helps boost your mood and sense of well-being and alleviate depression.
Joining a group of fellow Nordic Walkers is a sociable and fun way to get and stay fit.
The Coddenham Centre introduced Nordic Walking training to the community earlier in 2020, with the support of Active Suffolk and their Fit Villages scheme.

British Nordic Walking
We work with British Nordic Walking, the national not for profit body affiliated to the International Nordic Walking Federation (INWA). We believe their 'Ten Step'™ approach is the most thorough training, providing a sound basis for years of enjoyable Nordic Walking.
Nordic Walking Classes are currently conducted outside with a maximum of eight people to ensure comfortable social distancing. Nordic Walking Poles are provided.
In addition, for those already Nordic Walking, but seeking further development, we will also be offering a series of Improver Modules and migration to the INWA  'Ten Steps'™.
Take steps towards better health and fitness, join us on our next session or course at The Suffolk School of Nordic Walking.
Jane MacPherson  and The Suffolk School of Nordic Walking
Jane MacPherson teaches Nordic Walking at The Suffolk School of Nordic Walking@The Coddenham Centre, with the NHS, Macmillan,  local venues and health & wellbeing organisations
Full Courses (three hours) start from £40 per person including pole hire and Improver Modules are also available from £40.
Personal tuition is available from £30 per hour. Our Tasters are Free.
Equipment is included in your training course,  plus advice on adjustment and purchase.
Should you wish to purchase your own Nordic Walking poles from us, as approved British Nordic Walking Instructors, we are able to offer high quality carbon Exel or Leki poles at competitive prices.
*For 2021 we also working with East Suffolk & North Essex NHS Foundation Trust Cancer Centres with Macmillan. Please contact them direct if you are a patient or member of staff.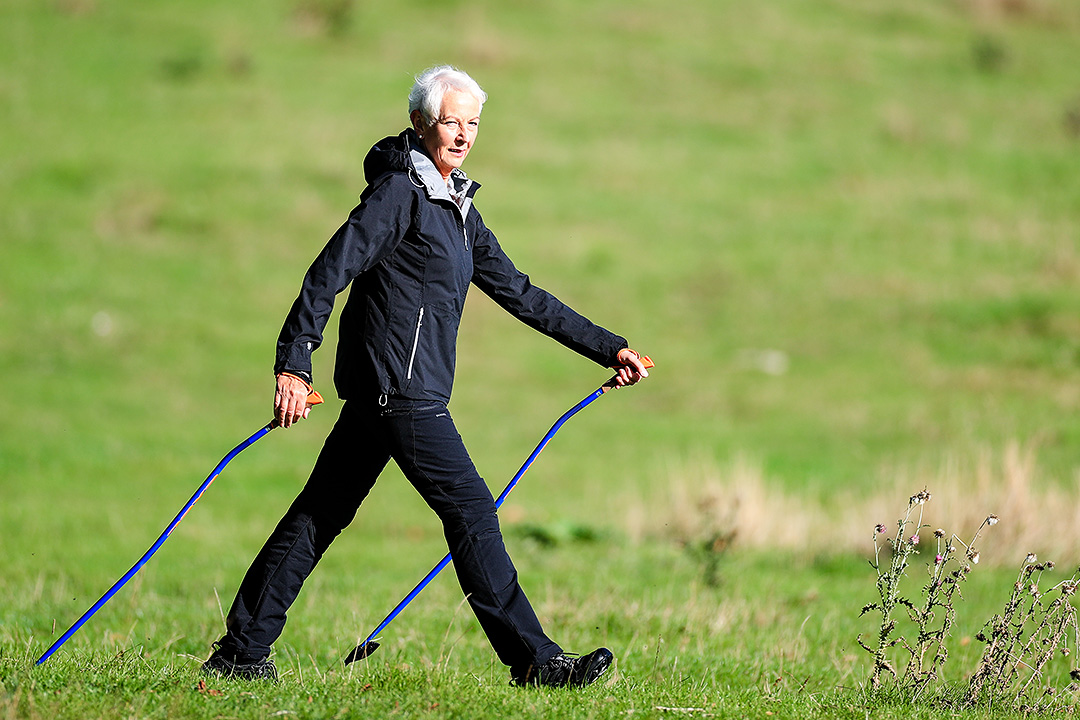 For bookings or to discuss your requirements;
Contact:
Call Jane MacPherson on 07801699786
or via The Coddenham Centre – enquires@thecoddenhamcentre.co.uk or call our Centre Manager on 07720 206532
For the latest research on Nordic Walking and health please go to the British Nordic Walking site here.
If you a looking for a Nordic Walking course or a Nordic Walking instructor near,(but not exclusively),  Ipswich, Colchester, Claydon, Needham Market, Earl Stonham, Gosbeck, Bramford, Framlingham, Debenham Village, Stowmarket, Hadleigh, Kesgrave, Woodbridge and Suffolk or wider East Anglia, they are available at The Coddenham Centre. The Centre is easily accessible by road, with free parking. Bicycles can be secured. Nearest train stations Ipswich & Needham Market. Local accomodation is available from budget upwards. Local luxury Spa, Retreat East offer our courses as part of their packages.
Please help us to stay COVIDSafe and follow government guidelines. Nordic Walking can be adjusted entirely to your own pace and level of fitness. You should consult a GP if you have a pre-existing condition or any concerns.