What is Nordic Walking
What are the benefits of Nordic Walking
THE CODDENHAM CENTRE
CLICK HERE FOR CONTACT OR ENQUIRY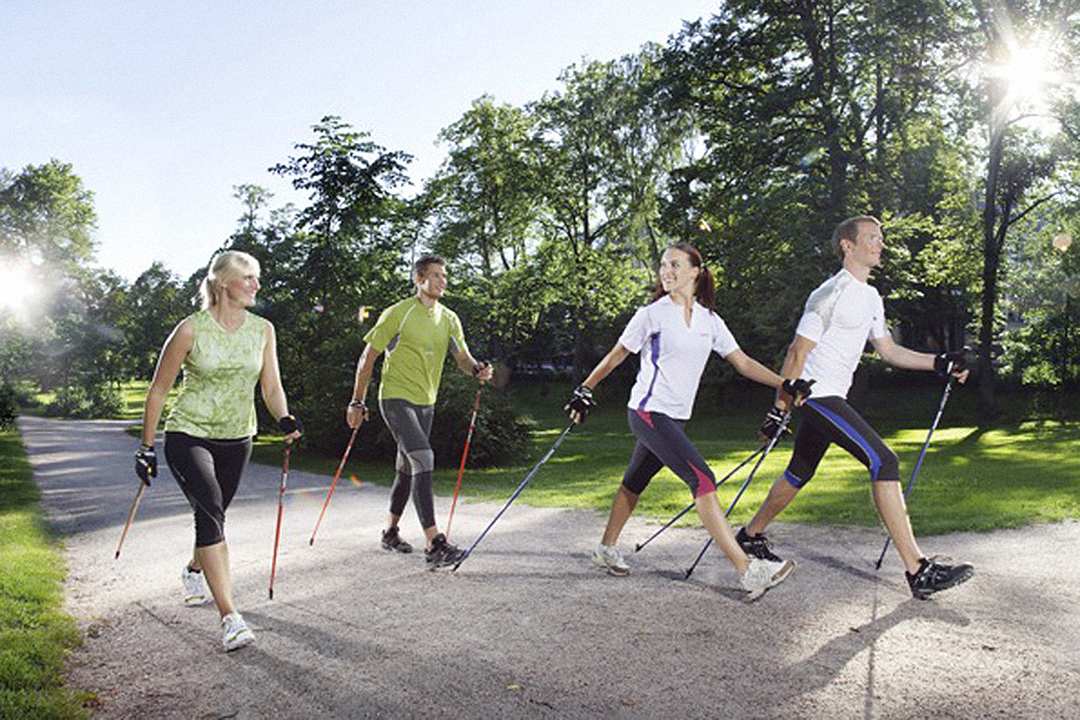 What exactly is Nordic Walking
Nordic Walking is a walking exercise based on summer ski training methods developed in Finland.
Nordic Walking is a whole body, aerobic exercise suitable for all body type. It is an adapted summer exercise technique from Nordic Skiing, formalised in the last 30 years. It provides a highly effective all over workout that doesn't feel like you've done battle with gym equipment or struggled though an exercise class.  
Ideal for all fitness levels, irrespective of age or physical fitness. It utilises and tones 90% of the skeletal muscles. It's low impact and helps improve posture, heart health, weight  and mobility.
Enhancing  blood circulation, metabolism and calorie burn (up to 40% more than ordinary walking), it is brilliant for aiding weight loss and safely combat obesity and  is recognised as being beneficial for a number of conditions and pre and post hospital treatment and for physical recovery. Further information can be found here.
Technique
Nordic Walking is highly specific in its technique. Learn from a qualified instructor. The Ten Steps Method is an internationally recognised standard.
Equipment
Nordic Walking poles are significantly shorter than those used for cross-country skiing and need to be matched the walkers height. A myriad of styles are available. Take advice from a qualified Nordic Walking Instructor before purchasing.
Special footwear is not required although some is marketed as such. Footwear simply needs to be appropriate for the walking conditions and the walking environment.

Learn more about Nordic Walking in the county of Suffolk and the East of England
If you a looking to learn more about Nordic Walking, pop along to the centre, or contact our resident British Nordic Walking qualified Instructor,  Jane MacPherson at the Suffolk School of Nordic Walking – details below.
The Centre is easily accessible by road, with free parking. Bicycles can be secured.