Join our next Nordic Walking Course this Saturday 19th March at 2.30pm, to learn the internationally recognised British Nordic Walking method of this easily accessible exercise,  for all ages and levels of fitness.
You'll learn the basics of a whole body exercise in just two 90 minute sessions , the second at the same time on the 26th March and go on to enjoy many years of enhanced walking.
Plus, if you wish you can join our weekly led walks, out and about in Suffolk.
Emaill Nordic.Walking@thecoddenhamcentre.co.uk    
or call Jane on 07801699786 to book.

The full course is £40, including the supply of sanitised poles. There is a maximum of ten people and courses are held in the open air.
Alternatively, we offer one to one training or one to two and smaller groups to order.
For on line details about who we are go to the website by clicking here!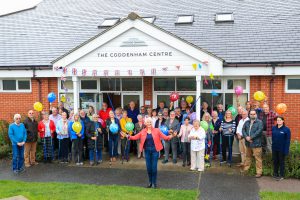 The Suffolk School of Nordic Walking celebrates its first birthday in 2021