This popular mobile provider of coffee, hot chocolate, quality tea, rolls, pastries cakes and other goodies, is coming to Coddenham.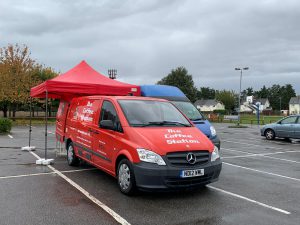 A 'hit' with surrounding villages, its here by popular request and  invitation, carefully timed to avoid clashing with the fine fare of the Community Shop.
Dates for your diary;
13th December 2pm – 4pm
27th December 10am – 1pm
3rd, 10th, 17th and 31st January 10 -1pm
Enjoy!
Masks and sensible distancing please….