Many thanks on behalf of the Coddenham Centre, for the great turn out on Saturday 27th for the community tree and hedge planting, plus the planting of the centennial oak.
The tree sponsored by Lord De Saumarez was planted to mark 100 years of the Coddenham Sport and Recreation Ground, by Mrs Brenda Hudson, with the assistance of Jake and Alfie Hall.
The participants and attendees then returned to The Coddenham Centre for mulled wine, coffee and mince pies served by Centre Manager, Gail Springett.
Attendees included all our Trustees, District Councillor John Whitehead, the CCRG, representatives from the History Club, tree sponsors/planters, residents and friends. Our thanks to Colin Hardy, Julian Hall and John Whitehead for support and photographs and Dave Wythe for the planting co-ordination.
In addition to the ceremonial oak, over 450 hedge plants and six replacement trees sponsored by MSDC Biodiversity Team, were also planted in less than 90 minutes.
A fantastic example of Coddenham collaboration!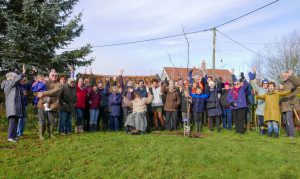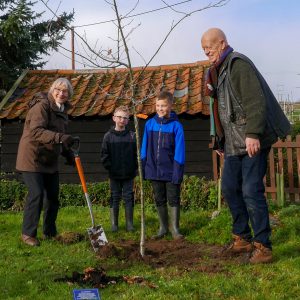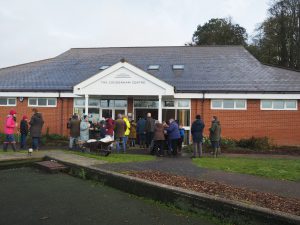 Read a fabulous special report on the history of the ground from Sylvia Bickers and the Coddenham History Club team, at the History Club Page on the Community website.